News
All Inclusive Downhill Mountain Biking!


Please help our friends in their efforts to raise money to buy a fourcross bike for disabled mountain biking...



"Rob Bailey had a lucky escape from paralysis after a serious spinal injury in the summer of 2007... So Rob, and 2 friends, have decided to do the 'Castle to Castle' challenge. The purpose of this 320 mile bike ride is to raise money for a 4 wheeled mountain bike for our club. Ten percent of all monies raised will be donated to the Back-Up Trust"

You can make a donation on their website www.rough-riderz.co.uk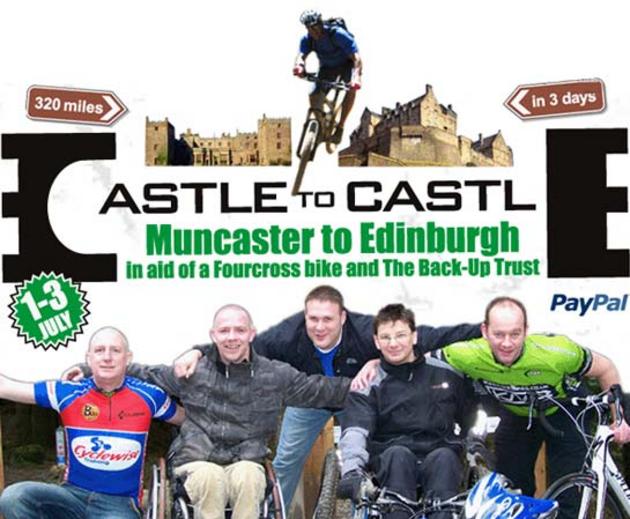 The Helping Hand Company modify wheelchair to aid Snowdon


With a few metal tubes and a bit of welding the Helping Hand Co. have come up with a simple and very effective way to adapt Tudur's wheelchair to make it easier to push and pull up Snowdon.